CBD, also called cannabidiol, refers to a cannabinoid that contains potent properties which make it a great wellness product in the market now. There are several anecdotal theories with supporting evidence to show that CBD has enough therapeutic elements for the treatment of pain, depression, anxiety, and inflammation.
Easily Prepared 4-Ingredient Homemade CBD Gummies
If you want to treat your physical and mental health condition, consider making your own homemade CBD gummies. The product is built to interact with the endocannabinoid system of the body. This system gets support from potent anti-inflammatory as well as neuroprotective properties of the cannabis plant.
Consuming homemade CBD gummies has no intoxicating effect ("high") on your system. With CBD, my clients benefit from its therapeutic health effects. When you consume cannabis edibles, you consume CBD or food with other cannabis forms.
The bigger the marketplace keeps growing, the more CBD and cannabis will find their way into almost every type of food, especially gummy candy.
Cannabis Edibles and The Importance of CBD Gummies
Have you ever heard or seen cannabis edibles before? Some people stereotype the concept of taking such edibles. To them, it's more like watching a friend eat a "special brownie" which causes them to freak or throw out.
However, people's attitude towards cannabis, THC or CBD products has changed and continues to change, thanks to the rapid legalization of the products.
People are becoming more educated and understanding of the subject. In the market today, gummies infused with CBD or THC are gaining a lot of popularity as a result.
Gummy bears, one of the favorite candies in America are traced back in the 1920s from a German factory worker's invention. According to Bon Appetit, gummy bears rank on top as the number one candy with the strongest following ever.
In this post, we'll explore information about CBD and instead THC infused gummies, considering that New York is yet to legalize the use of recreational marijuana.
Consuming CBD Oil Gummies for Better Health
When a cannabis regimen is individually designed, it works as a perfect supplement to any holistic lifestyle irrespective of how tricky it is to find the perfect CBD regimen. Newbie cannabis users who go for homemade CBD gummies are on the right footing.
These are CBD gummies that turn perfect when infused with a CBD concentrate or traditional CBD oil. The difference between taking CBD orally and applying it sublingually, topically or inhaling or vaping is that the oral method is less potent.
When it comes to the average bioavailability rate, orally consumed, CBD is around 6%, which implies that you would need to take much higher doses or serving size to increase the effect.
Bioavailability is the rate and degree on which the substance gets absorbed by your bloodstream.
FAQs About CBD Gummies
Is it legal to use CBD Gummies?
The answer to this question depends on the state you live because every state has its own laws on CBD and THC filled products. In New York, it's illegal to buy CBD edibles from retailers.
But, if your CBD Gummies are home-made by you, then, they are legal to consume. So, consult your local state, city or town to know the particular regulations to follow on this.
Can you get "high" from eating CBD Gummies?
Not at all. Consuming CBD Gummies can't intoxicate or have you "high" if the CBD hemp oil you're consuming is the only extract of cannabis in the mix. But poor labeling or cross-contamination are potential issues that often crop up due to the absence of regulations in the current market.
Besides, full-spectrum CBD hemp oil has a 0.3% THC content, meaning you only consume a tiny amount of THC in the CBD. It might not be adequate for a "high" feeling, but the amount may still produce a false-positive drug test result.
If you're one of those who need to avoid THC completely, using a concentrate or broad spectrum CBD hemp oil will work best. Essential plant metabolites that remain untouched while the THC gets removed, it is called broad spectrum.
Is it legal to buy CBD Gummies for Sale?
Yes, you're allowed to buy CBD gummies for sale. However, what matters most is the safety of the product. Also, is it legal? Not in every state. It's important to always buy your gummies from a dispensary that is licensed or from medical a marijuana program.
What Makes Homemade Edibles Better than Store-bought Edibles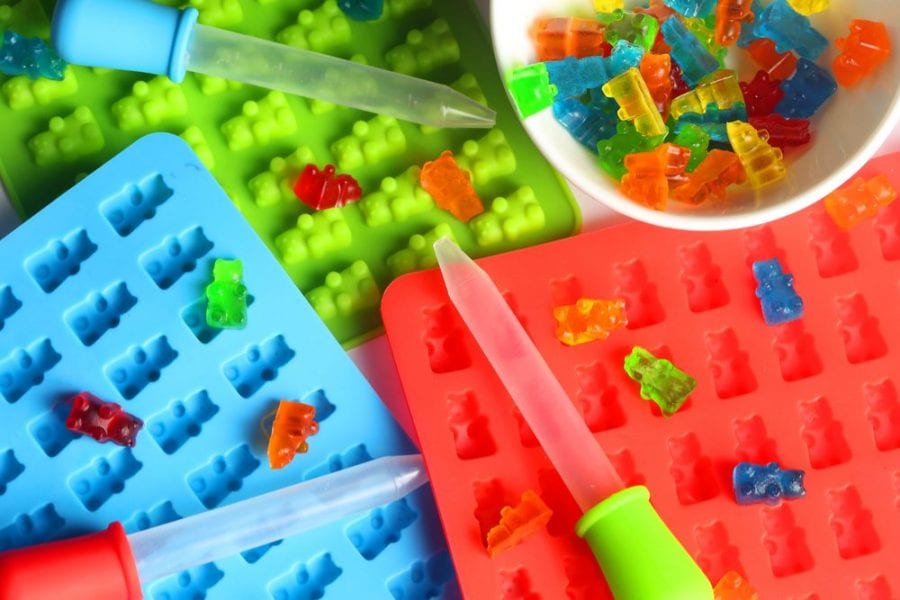 Brownies, cookies, gummies or gummy bears perhaps have gained a lot of popularity in the market as a great choice of edibles, especially for newbie consumers. As a professional, I've ascertained that a lot of the CBD or cannabis-infused products found in stores contain ingredients that aren't the best for our health.
Some of them are high fructose corn syrup, excess artificial sugar and artificial food dyes. Some of the clients I deal with have autoimmune diseases they manage with diet and healthy lifestyle changes and therefore don't need these products.
So, when they craft their homemade CBD gummies, they balance the ingredients in terms of quality and quantity.
The Amount of Gummies Acceptable for Dosage
Consumers or first-time takers bring this question up more than any other question online. I find it on Instagram, email, and face to face. The question's answer differs based on each consumer's situation. Even for starters, only a case-by-case dosage works best but generally, starting less before gradually going high is how to do it.
CBD oil comes in various concentrations based on different situations and should be taken into consideration for each consumer. No wonder, not everyone takes just any dose they want. That's why my online interactions and training sessions do help patients to figure out the dosage that works best for them.
Estimating Your Final Dose
Since this is a different recipe in terms of the amount of CBD in the content, you'll have to apply some math to figure out the milligrams of CBD in the final product. The reason is that CBD oil doesn't come in one or two concentrations. Even the mold wells also come in various sizes.
Here are things you should know in your quest to estimate the final dose of your homemade CBD gummies:
What is the concentration of CBD oil or concentrate, to begin with?
What is the number of final gummies you ended up making?
1mL is the quantity of CBD in this recipe. The potency of your final product is based on your concentration. Here is an example:
With 1mL of a 500 milligram CBD oil, you get 16.6 milligrams of CBD
With 1mL of a 500milligram CBD concentrate, you get 500 milligrams of CBD
Totalize all the gummies you make and have your concentration divided by them. For instance, from a 50 gummies mold, you get:
Take 16.6 milligrams of CBD oil and divide them by 50 gummies. You'll get 0.33mg per gummy
Take 500 milligrams of CBD concentrate and divide them by 50 gummies. You'll get 10mg per gummy
That's the difference the concentration makes. This formula determines your final dose.
A Guide to Making CBD Gummies at Home
It took me a few weeks of testing to finally make a healthy CBD-infused gummy recipe at home. After that, the taste has always been worth the time and every effort I put on it and besides, it's easily customized. The ingredients are great enough for a healthy lifestyle.
The gummies are a product of real fruits and/or vegetables and feature a delicious taste, lively color, essential minerals, vitamins, antioxidants, and dietary fiber with zero artificial ingredients.
Essential Tools Needed for Making Edible Homemade CBD Gummies
After reading all this information, you may want to proceed with your homemade CBD gummies right away, but note that there are a few requirements you need in the process. Though you can opt to use alternatives, here are the things you need to have to get started:
Your favorite Fresh or Frozen Fruit
CBD Oil or Concentrate Beef
Gelatin Powder unflavored
Digital Read Thermometer
Silicone Molds
Key Tips for Making Your Homemade CBD Gummies
Know how much homemade CBD gummies you want. Decide whether you'll only make a batch to eat in a single sitting or two every day will suffice as a supplement that accompanies your daily multivitamin?
Avoid using molds with different shapes or sizes for only one batch. With molds with different size wells, the molds are going to yield varying concentrations of CBD for each gummy, which complicating for accurate dosing.
Make sure your fruit puree is of your choice whether fresh, canned, or frozen and thawed. Get rid of the seed or peeling as you desire.
Here are some fruits you should avoid: kiwi, pineapple, mango, papaya, ginger root, guava or figs. The reason is that the enzyme in these fruits will break down the structures of the gelatin protein, ruining the recipe.
You can customize your CBD gummies with vegetables by using 1/4 cup fruit plus 1/4 vegetable puree.
You may go for a dedicated Gummy Bear mold because it's cute and useful, but it's still not a necessity. Any available container can fit the preparation and mixture until the final shaping and sizing process.
Your Homemade CBD Gummies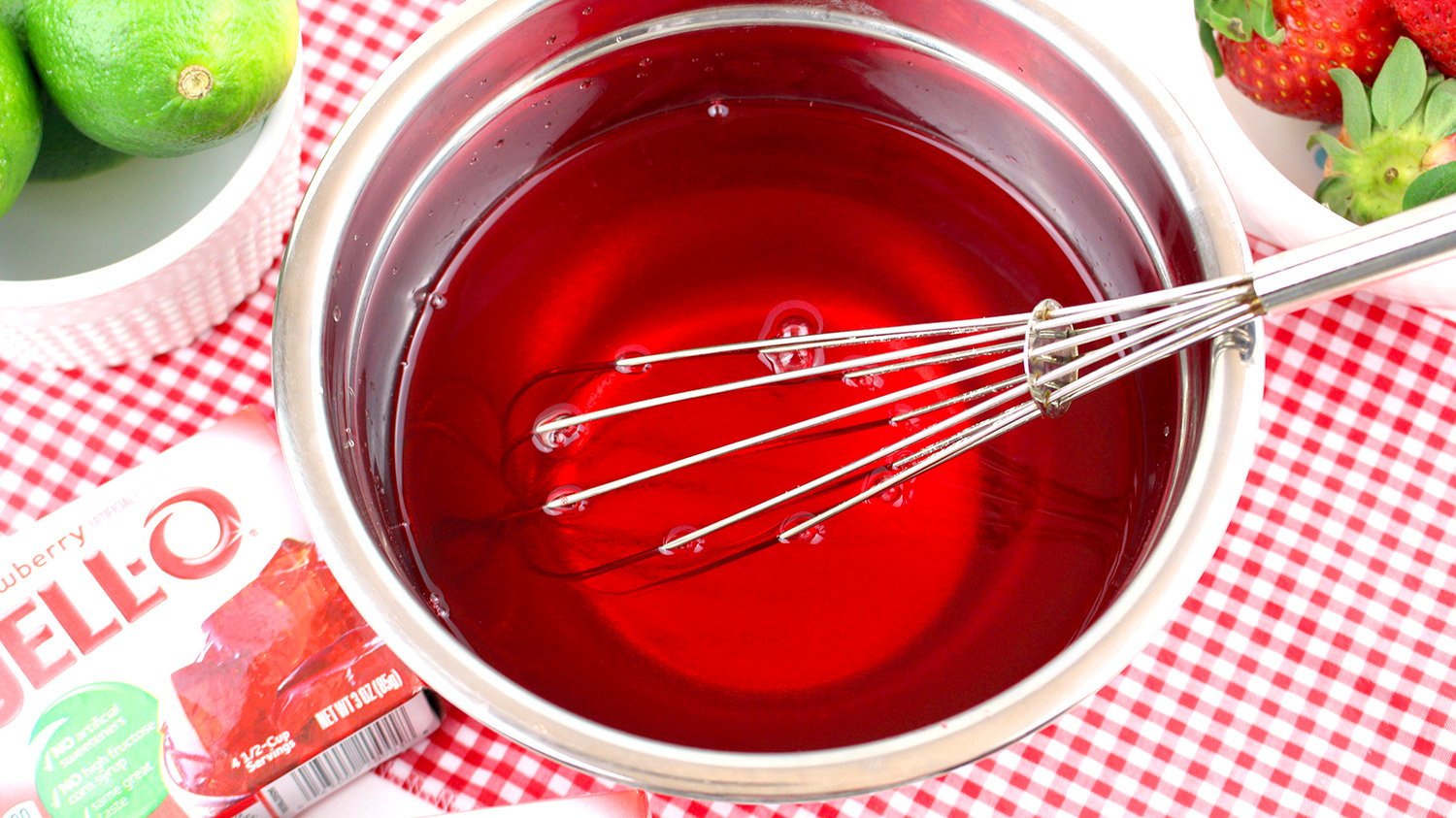 It takes whole food ingredients to make these super nice peach and chamomile-flavored homemade CBD Gummies. The dye-free gummies have zero artificial flavors, and you can infuse them with CBD extract naturally for a soothing experience.
10 minutes preparation time
5 minutes of cooking time
30 minutes additional time
45 minutes total time
Ingredients:
1/2 a cup of filtered water
1/2 a cup of puréed fruit
8 teaspoons of unflavored Gelatin
1mL of CBD Concentrate or CBD oil
Instructions:
Choose a fruit and puree it smooth using a smaller food processor or immersion blender and set it aside.
Add filtered water while avoiding heat and sprinkle gelatin over the water evenly. Set it aside unstirred for 2 minutes.
Now stir the gelatin mixture properly and put it on medium-low heat when it is quite thick.
Keep stirring the mixture and only stop when its temperature goes up to 165, liquefying it.
Next, pour the liquid into the fruit purée bowl carefully and stir properly.
Sprinkle in 1mL of CBD and keep stirring the mixture to mix all the ingredients to the maximum.
Working rapidly with a small pipette and have your desired mold filled with the mixture.
Keep it refrigerated for 30 minutes.
Get the molds out of the refrigerator and find out the total number of gummies you succeeded to make. The number will help you to figure out the milligrams of CBD per gummy.
Now, carefully pop out every gummy from the mold.
Next, get an airtight container and store the gummies in a refrigerator for about 7 days. Also, you can store them in a freezer for 3 months.