Do you want to learn more about CBD Oil in Virginia State? CBD oil or cannabinoid is one of the many chemicals found in the marijuana plant, and although CBD oil comes from cannabis, its compound is different from hemp or most known as THC.
And that's because CBD is the non-psychoactive portion of the plant. In Virginia, CBD is legal, but it's not classified as medicine yet because CBD is not yet approved by the Food and Drugs Federations (FDA).
When Was the Legalization of CBD Oil in Virginia?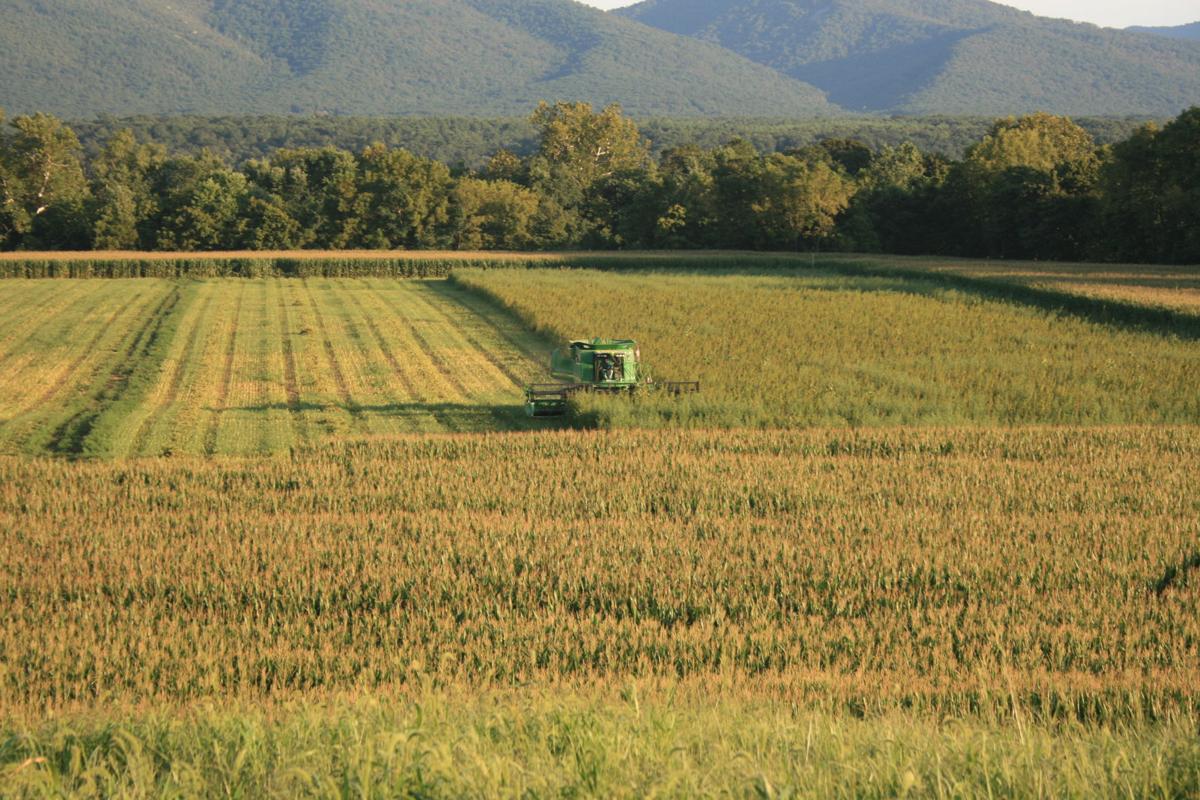 In 1997 Virginia State began to study the manufacturing hemp as modern production, and due to the success of its findings, this then led them to start an experimental production of hemp beginning to take place.
Did you know that Virginia state was the first state to start exploring the chances of economic and social benefits of producing cannabis? Not only that, but Virginia is one of the laws that keep growing its progression towards a possible future usage of marijuana as a medicine.
Proposals to allow more extensive use of CBD oil and medical marijuana are still ongoing. But in 2014, President Obama assigned the_ 2014 Farm Bill. This meant that under restrictions, it was allowed to conduct research towards industrial hemp.
That then led to the Virginia State Senate Bill in 2015, which legalized the plantation of the hemp plant for research purposes. CBD oil that contains more than 15% of cannabidiol but less than THC, was legalized in the state of Virginia in 2015.
By March of 2017 Virginia government issued a law (The Marijuana Policy Project or SB 1027), that gave full permission to patients that have epilepsy to access and be treated with CBD oil. Although the patients who show interest in doing so must enroll in a program that is provided by the Virginia Department of Health, and only patients that show a note from their doctor are allowed to join the program.
The process is quite straightforward; patients need to get a certification from their doctor (the only doctors that can issue this certificate are neurologists or any doctor that has specialized in the treatment of epilepsy). After the patients enrolled in this program, they will be allowed to collect the CBD oil from specific processing facilities.
Then in 2018, President Trump assigned the _2018 Farm Bill, _which meant that the production of hemp and helping derivate products on a national approach could be extended. This bill also removed hemp-derived products that were no longer considered a schedule 1 drug as long as they contained less than 0.3% of TCH.
In 2020 Virginia Senate Bill 918 was approved, meaning that from onwards hemp extract as well as CBD was considered a food additive as long as they kept the levels of TCH below 0.3%.
A bill for the legalization of THC has been presented to Virginia State Senate. If approved, the possible use for THC for therapeutic and recreational purposes will be extensively more considerable.
This would perhaps become a significant development of marijuana use in the state of Virginia, which could be a possibility in 2020.
What Kind of CBD Oil Products are Available in Virginia?
You can purchase CBD products anywhere in the state, as long as you use CBD products that contain 15% of CBD and 5% of TCH. And to make sure that all products are bidding the law, manufacturers submit those products to laboratories to make sure that its quantities are within the law.
The state of Virginia is taking extraordinary steps towards CBD-friendly State. You can buy most of the products in-store around the state, and you can also place orders online.
Virginia is the home for a lot of the businesses that sell CBD products, whether you are looking for lotions, vape products or oral drops, it's relatively easy to find a store that has many of those products.
Most of those businesses are located in Northern Virginia, as well as the Richmond area. But if you are close to Washington D.C then you may find some stores near that area as well.
Here are the areas that you can find CBD products in the Virginia state:
Virginia Beach
Norfolk
Danville
Charlottesville
Manassas
Harrisonburg
Petersburg
Salem
Fredericksburg
Staunton
Winchester
Chesapeake
Richmond
Newport News
Alexandria
Hampton
Portsmouth
Roanoke
Lynchburg
Suffolk
If you still can't reach a store, then you can always place an order online, but of course, you should always confirm the reliability of the manufacturer before you place your order.
Finding available CBD products available in Virginia is not an issue, but finding quality products might prove to be a little bit more challenging. Although poor quality is not a significant problem, you should always keep in mind to checks its manufacturer and its reliability on using a laboratory, for example.
So remember always to double-check if the manufacturer that you are buying your CBD oil from has a contract with a reliable and well-respected laboratory. You should also consider confirming if your manufacturer is affiliated with the American Hemp Association.
This will not only give you the reassurance that you are buying from a good source, but it also increases the accountability of the manufacturer to ensure the quality of the CBD oil.
Even though Virginia is a very safe place to buy CBD oil products, you should always make sure that the products that you are getting come from hemp-derived and not from marijuana compounds.
But What Are Exactly The Benefits of CBD Oil?
Although some people will still be very apprehensive when hearing the word cannabis, CBD oil is an example that cannabis can have incredible benefits for our health. So with that in mind makes sense why the productions of CBD have escalated over the years.
Although CBD is from components of cannabis, CBD oil will not get you high. Our body naturally produces cannabinoids, which CBD will help to encourage our body to create more of, and that can impact pain and inflammation much quicker.
CBD also improves skin problems and reduces epileptic seizures. So there's no doubt that CBD is an excellent addition to our health development, and Virginia State is making its way towards a healthy and CBD friendly state.
If you want to learn more on the benefits of CBD, read our quick discussion on the Top Benefits of CBD – What's the Science Say?